The Burlington Magazine is delighted to announce that the winner of the 2016 Burlington Contemporary Art Writing Prize is Luke Naessens.
Naessens chose to write about Sculpture 4tet, an exhibition of sculptures by Luciano Fabro, Jean-Luc Moulène, Bruce Nauman and Danh Võ held at Marian Goodman Gallery, London, earlier this year. In addition to receiving the Prize of £1000, Naessens, an Exhibition Assistant at the Barbican Art Gallery, will be commissioned by the Burlington to write a review of a contemporary art exhibition in the coming months. The winning review is published here.
The judges were the Director of Tate Britain, Alex Farquharson, and Lynne Cooke, Curator of Special Projects in Modern Art at the National Gallery of Art, Washington DC. They described Naessens's entry as 'exceptionally good', with Cooke commending his attempt to bring together the exhibited artists' 'four seemingly disparate examples into a trenchant narrative', a challenge which she said was 'succinctly but astutely taken up' by the author. Farquharson explained that the judges 'found the piece ambitious, rigorous and sustained in its analysis and contextualisation'.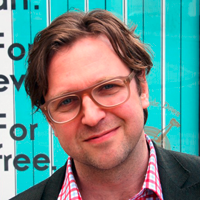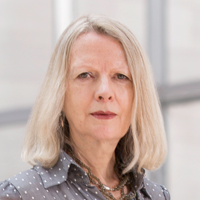 Alex Farquharson Lynne Cooke
Naessens's achievement is underlined by the great variety and quality of entries received for the 2016 Prize. This year, we received the largest number of entries that the Prize has ever had, with over 130 submitted from dozens of countries across several continents – including Europe, North and South America, Africa, Asia and Oceania – and from applicants ranging from 16-year-old students to 30-year-old curators and academics. The overall quality of writing was described by the judges as 'very impressive'.
We look forward to building on the successes of this year's Prize with the 2017 edition, which will be announced in October.
If you would like more information about the Writing Prize, please contact editorial@burlington.org.uk